Filling can be quick in Munich, as a hand-drawn image with description, even in English, known as a "Gebrauchsmuster" or "Design" 8previously "Geschmucksmuster"). Initial cost is only €60,00 then an official draft must be submitted within three months. There is an option to upgrade the invention within one year to a full national patent, then additional fees that increase yearly. One of two European Patent Offices is in Munich, right next to the German Patent Office. I do not intend getting involved in production or marketing, so my share in any project/development/business would be minimal.
More information to each patent will be released here only after registration is filed. If the patent is not granted, the idea will be moved to my "open-source" list ....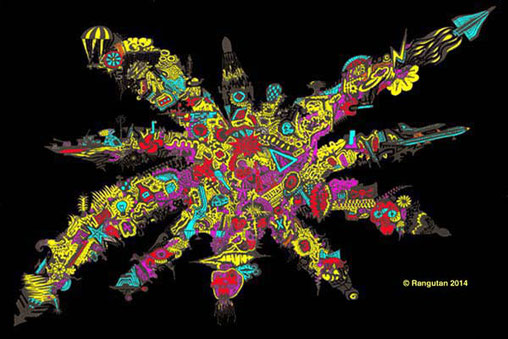 ... to avoid collision of air traffic in remote areas and over oceans
Making ... time more comfortable for infants, mothers  and ...
Special unique tablecloths for parties...
A house-hold cleaning device that every home and business needs....
A new type of board baased on a map with EIGHT different games .....
A very "cool" new book-shelf design for home and shops
Entertainment, fitness and auto-grooming device for indoor-forced domestic felines...
Built-in help for opening tinned food easier and cleaner/safer...
An advanced method for hiding sight of vehicles, objects or people...
Delicious new recipe, only three/two ingredients ...
Useful method of making concrete on the Moons, Planets...
Method of neutralizing unwanted graffiti fast without damage to surfaces...
A variety of fashion and home products
Paperclip for fine documents and for the elite....
Well proved multi-photo splicing, prototypes available. Method can be digitalized...
Rangutan Coffee NEW
Tasty orange coloured coffee with five ingredients
Yes you can! Prototype in construction, not yet tested, even a few meters will be a success then improved?
A promotional method for shop windows...
Dynamic new sculpture competition...
Better extreme weather forecast/warning for portable devices..
A new wing design for next generation larger aircraft...
.... many more in my archives....